Feminist Foreign Policy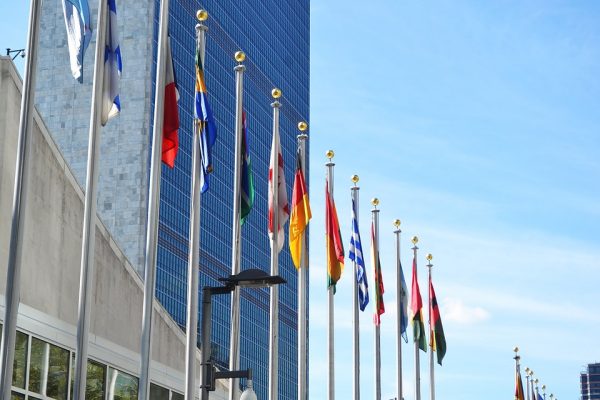 The world's first feminist foreign policy was launched in 2014 by Sweden, whose then-Foreign Minister Margot Wallstrom described it as "standing against the systematic and global subordination of women" and a "precondition" for achieving Sweden's wider foreign development and security policy objectives. Since that time, two more countries—Canada, in 2017, and France, in 2019—have officially proclaimed foreign policies feminist.
But what does that mean? What definition can capture its complexity, its nuances? And how do we ensure the focus is not just on women but on power relations and gender equality more broadly, using an explicitly rights-based and intersectional understanding of feminism? ICRW has committed to working with feminists in the United States and around the world to define the emerging field of feminist foreign policy. As such, we are conducting research, convening with experts and building a global campaign that will surface recommendations and develop an action plan for making this vision a reality.
On this page, we are compiling our emerging research, consultation reports, policy recommendations and additional resources that we hope will advance and inform this important emerging area of foreign policy.
A Working Definition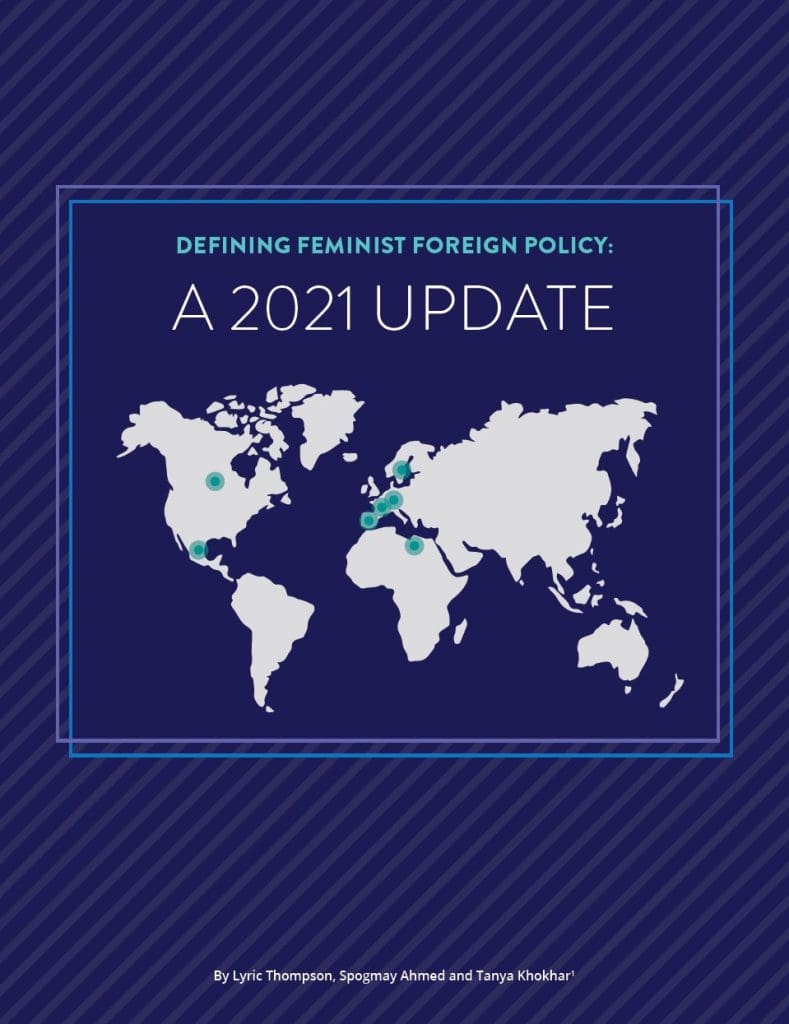 As an intersectional movement, certainly one of the most readily apparent is the tendency of governments to use the word feminist when they mean "women and girls." This reinforces the binary and undermines work to overcome white, ethnocentric and western-centric, cis feminism's historical (and current) sins. Even when policies focus on gender equality, and not simply women's empowerment, much of the literature critiquing existing feminist foreign policies points to a lack of attention to intersectional forms of discrimination and marginalization such as race, ethnicity, disability, class, or refugee status.
In order to start building up a platform to highlight feminist foreign policy, we first needed a definition that ensures intersectionality is centered before moving forward.
In this brief, we attempt to define feminist foreign policy after taking a wide range of perspectives into account and narrowing down to a definition that works. We first take a close look at the world's few existing "feminist" (Sweden, Canada, France) approaches to foreign policy and build on that foundation.
Click here to read more in English. Translated versions: Arabic  |  French  |  Spanish
In the news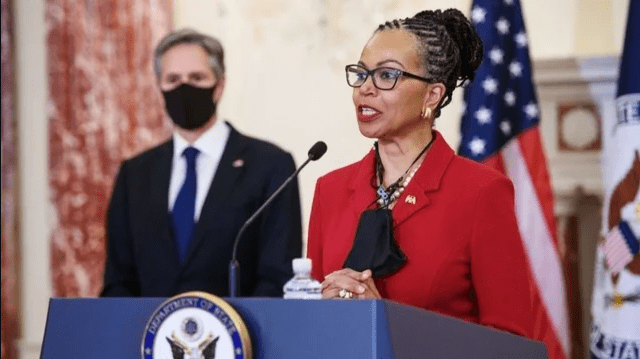 Is Biden's foreign policy feminist? By Lyric Thompson for The Hill.
Read the editorial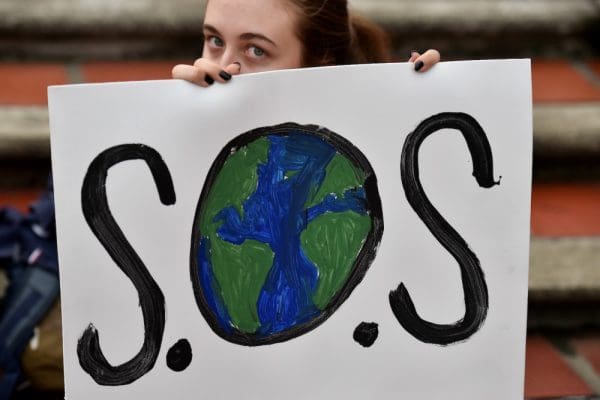 With a Feminist Foreign Policy, Biden Could Get Climate Change Right. By Bridget Burns and Mara Dolan (of WEDO and the FFPUSA Coalition) for Foreign Policy
Read the article
In Her Words: What Do Sweden and Mexico Have in Common? A Feminist Foreign Policy. By Alisha Haridasani Gupta for The New York Times.
Read the article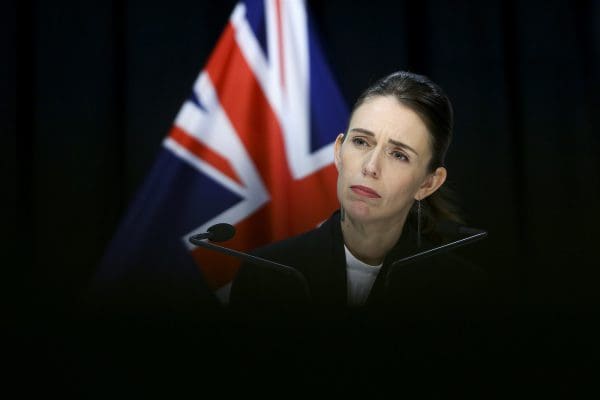 Women leaders successfully fighting coronavirus show why we need a feminist foreign policy. By ICRW's Lyric Thompson and Oxfam's Gawain Kripke for NBC Think.
Read the opinion
Where The Women Aren't: On Coronavirus Task Forces. By Malaka Gharib for NPR.
Read the article
Is the US Ready for a Feminist Foreign Policy? Absolutely, Advocates Say. By Barbara Crossette for PassBlue.
Read the article
Advocates propose blueprint for US feminist foreign policy. By Adva Saldinger for Devex.
Read the article
Mexican Diplomacy Has Gone Feminist. By ICRW's Lyric Thompson. Featured in Feminist Foreign Policy.
Read the argument
Violence Against Women: Beyond Multilateral Virtue Signaling. By Council on Foreign Relations guest blogger Stewart M. Patrick.
Read the blog
A French Feminist Foreign Policy: France is the latest country to pledge allegiance to a gendered international focus. Will it work? By ICRW's Lyric Thompson. Featured in Feminist Foreign Policy.
Read the Argument
One Small Step for Feminist Foreign Policy – Authored by ICRW's Lyric Thompson and The Fuller Project's Christina Asquith. Featured in Foreign Policy.
Read the Full Story