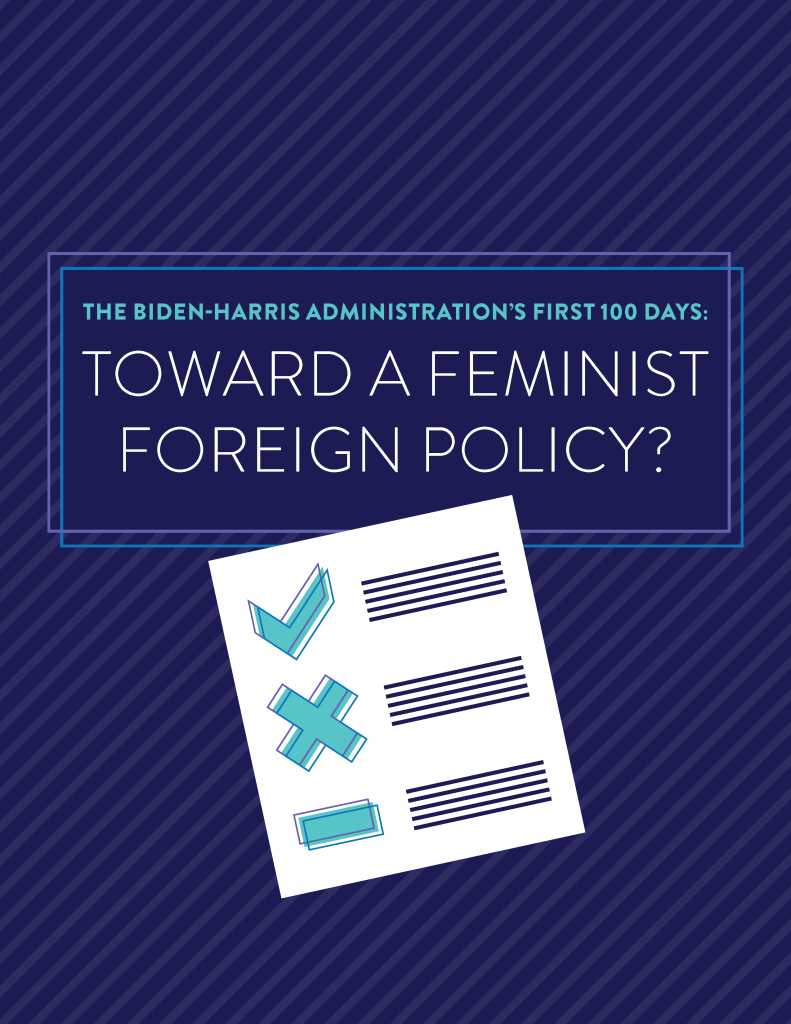 The Biden-Harris administration took office in the wake of a number of reversals of women's rights, human rights and gender equality efforts by the U.S. government, promising to "build back better." 2021 is also a time of global reflection on the status of women and girls around the world.
In this context, The Coalition for Feminist Foreign Policy in the United States has released a new scorecard to track U.S. progress toward promoting gender equality at home and abroad. The 100-day scorecard documents the progress made by the Biden-Harris administration across four areas as measured against the executive actions called for in A Feminist Foreign Policy for the United States: A Memo to the Next Administration (the Memo) and the Coalition's signature policy paper, Toward a Feminist Foreign Policy in the United States. It also includes an overview of what is left to be done, as well as additional, relevant actions taken by the administration that were not included in the Coalition's recommendations but nonetheless merit mention and credit in this context.
Key Findings:
The scorecard assigns the Biden-Harris administration an overall score of an A-.
The administration has made considerable progress in the areas of policy articulation and leadership and structures, where it has taken the majority of the Coalition's elucidated recommendations for the 100-day window, as well as a few more. However, in the areas of funding and accountability the review finds progress is incomplete, owing mostly to the narrow window of time available of the first 100 days.
So far, the administration has not focused policy, personnel or resources on how the U.S. government will prioritize gender equality in the global arena, and that is critical for success. Due to the tight time constraints of the 100-day window, these two areas have been left unscored in the current scorecard; they will be revisited after the administration's first year, when more developments in these areas can be expected. We close with a snapshot of recommendations for the administration's next 265 days, and encourage a review of the comprehensive set of Coalition priorities and recommendations.