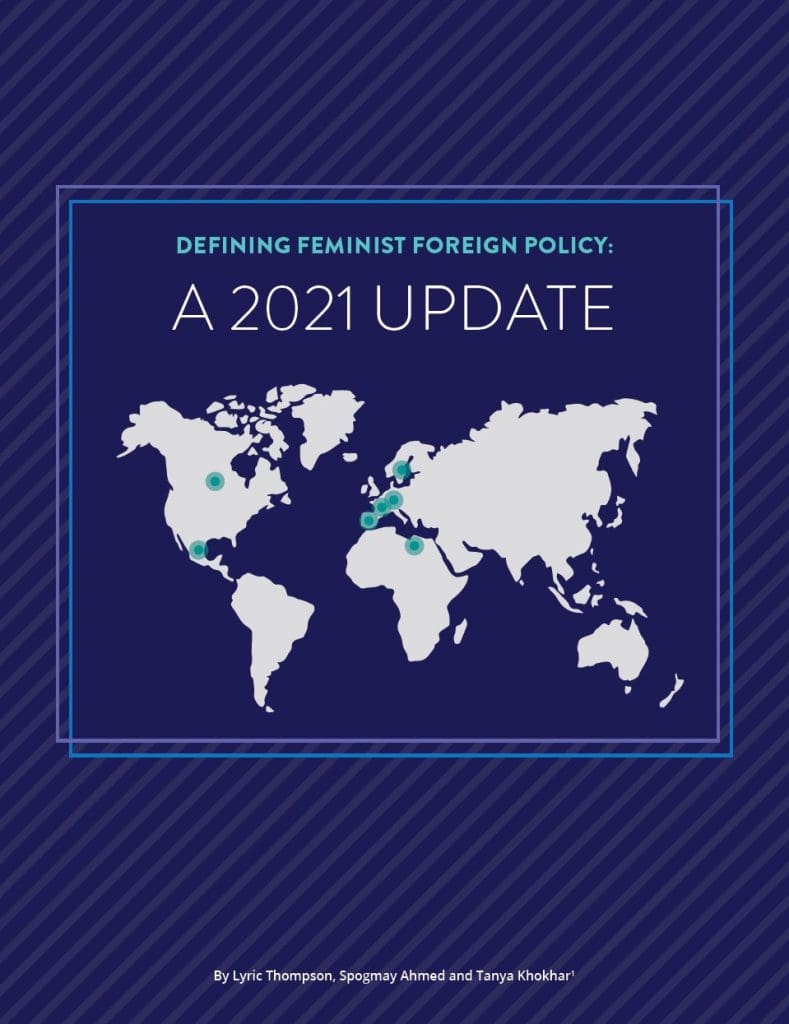 What is feminist foreign policy? What definition can capture its complexity, its nuances? And how do we ensure the focus is not just on women but on power relations and gender equality more broadly, using an explicitly rights-based and intersectional understanding of feminism?
In this paper—updated in September 2021—we take a closer look at the world's existing "feminist" approaches to foreign policy. Since the brief was originally produced in 2019, more nations have announced feminist foreign policies (bringing the total to seven: Sweden, Canada, France, Luxembourg, Mexico, Spain and Libya), and feminists advanced an ever more ambitious and intersectional approach.
From this analysis—informed by the scholarship of and consultation with feminist activists and academics around the world—we offer a proposed definition of what constitutes feminist foreign policy.
The following definition seeks to acknowledge and correct for the racist, colonialist, patriarchal and male-dominated structures that have traditionally underpinned foreign policy, advancing an intersectional approach to feminism for the discipline: