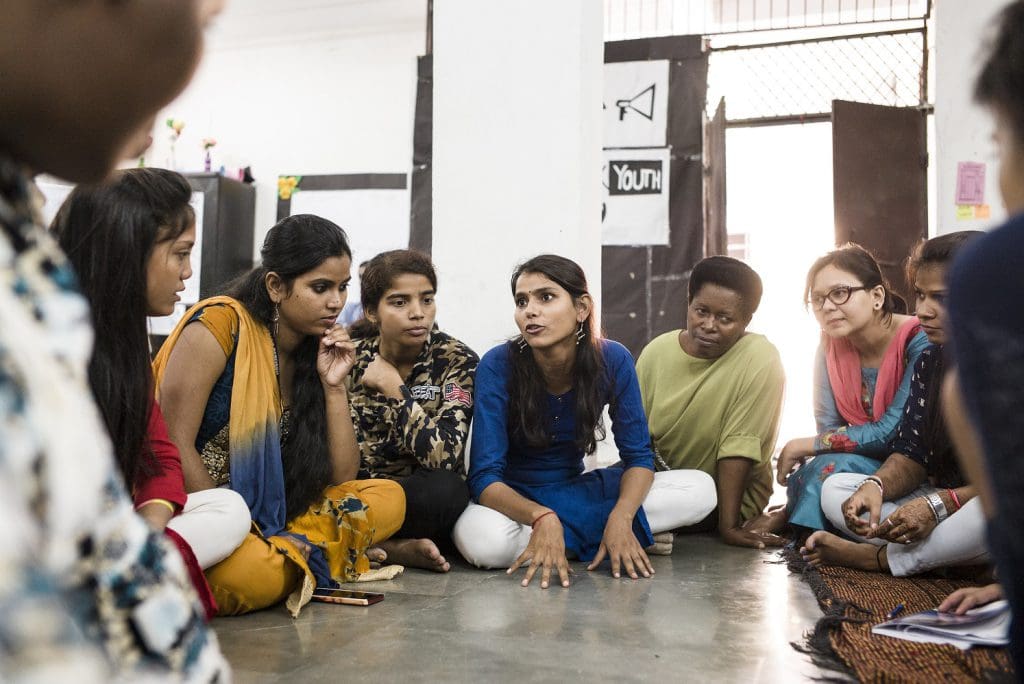 Plan-It Girls is a multi-level, multi-stakeholder intervention that aims to build agency of adolescent girls and promote gender equality at the local level. Based on a socio-ecological approach, the program leverages a gender-integrated life-skills and employability skills personal advancement curriculum tailored for girls in grades 9 and 11 in government schools in New Delhi and in two districts of Jharkhand, India. The program includes principals and teachers, parents, boys, community members, business leaders and policymakers to create an environment to support girls and their aspirations.
In Delhi, the community engagement component of the program aims to create a safe and supportive environment for girls at the household and community level.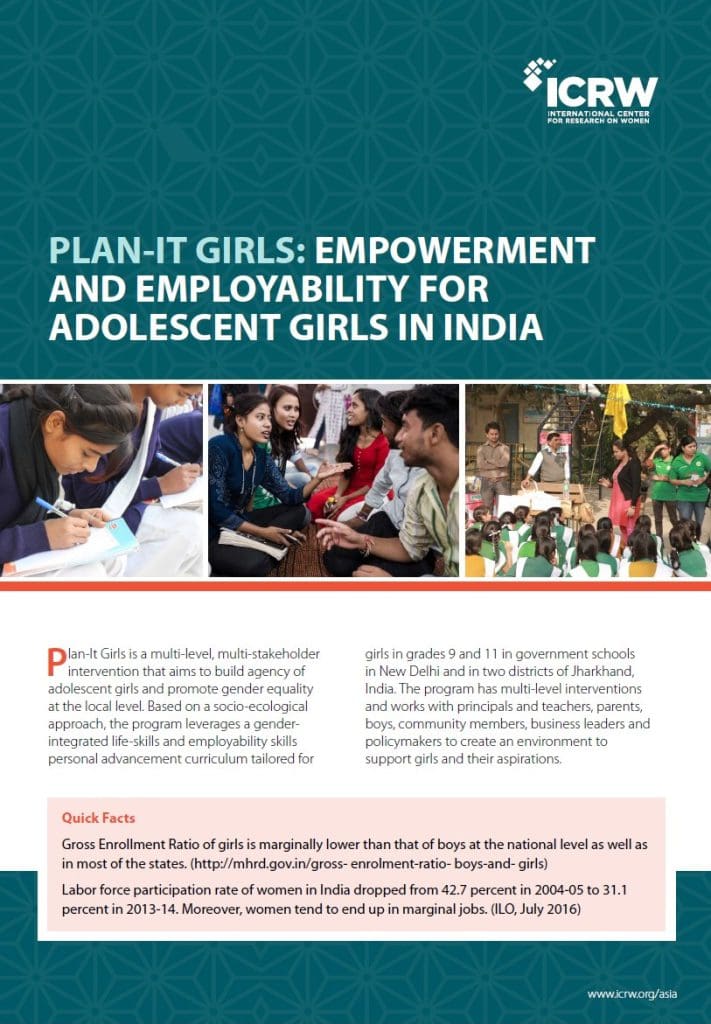 The community engagement model works with mothers' groups through action-oriented community sessions, through which the mothers come together to talk about issues around early marriage, the value placed on girls, parental support for girls' education, etc. The groups also will take on projects for their specific communities around safety mapping and campaigns geared toward promoting gender equitable norms.
Since the communities in Jharkhand are widespread and the distances between communities and schools tend to be longer, the program works with a different model, one that aims to engage community stakeholders that include elected representatives, field-level government health workers and community leaders to influence the discourse around gender norms at the local level.  The model also includes community-level campaigns focusing on issues around the value of girls, gender norms and girls' aspirations.
To download the program brief, click on the button below or on the brief cover image.