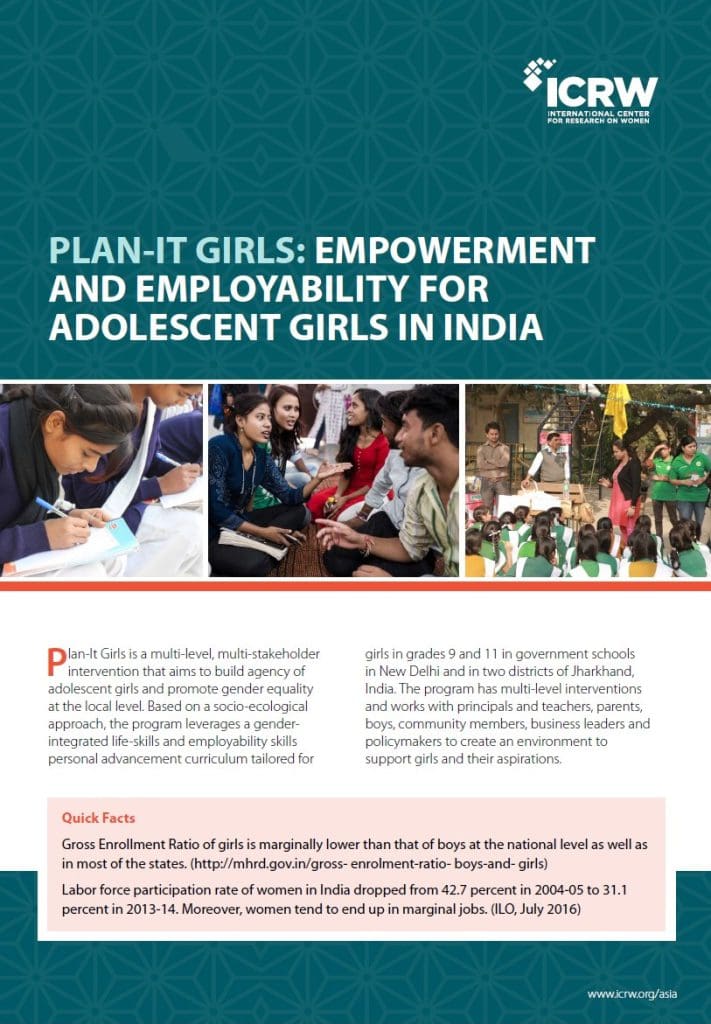 Plan-It Girls is a multi-level, multi-stakeholder intervention that aims to build agency of adolescent girls and promote gender equality at the local level. Based on a socio-ecological approach, the program leverages a gender-integrated life-skills and employability skills personal advancement curriculum tailored for girls in grades 9 and 11 in government schools in New Delhi and in two districts of Jharkhand, India.
The program has multi-level interventions and works with principals and teachers, parents, boys, community members, business leaders and policymakers to create an environment to support girls and their aspirations.
Plan-It Girls seeks to create linkages to access further education or employment opportunities for the girls and allow them to move from the acquisition of skills to their application.
To read more, click on the button below.