ICRW Advisors is a global strategy consultancy that supports organizations in becoming more gender-equitable across their full value chain – ensuring employee fulfillment while also driving business value.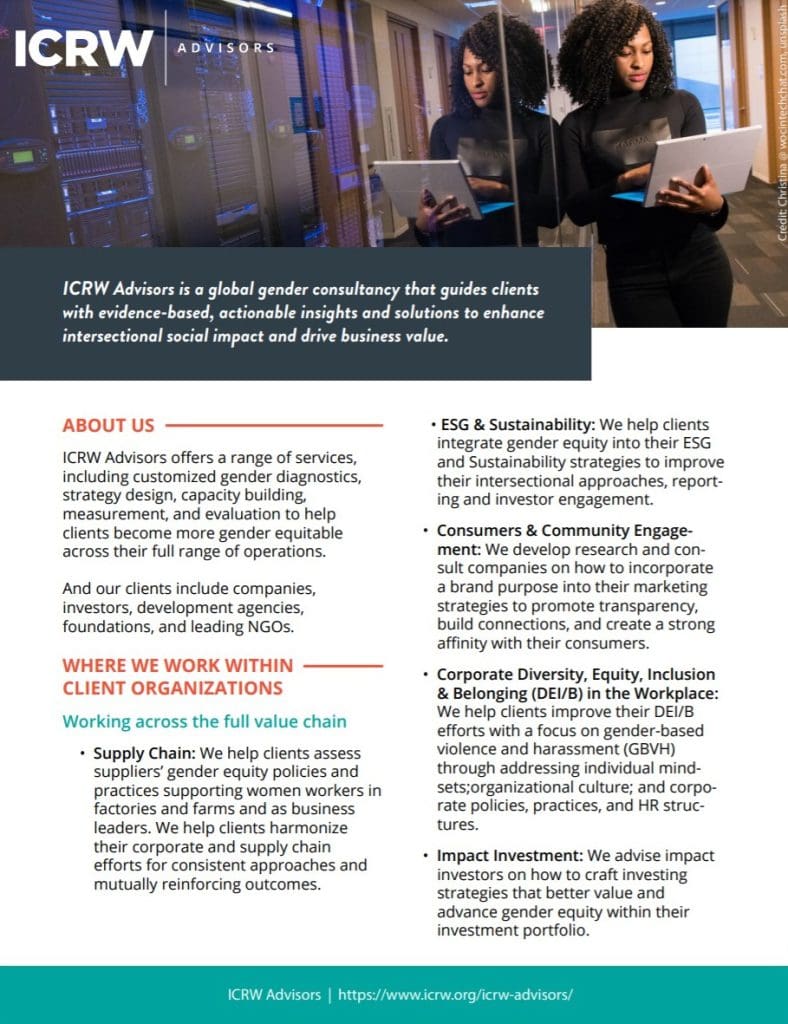 ICRW Advisors is the strategic consulting practice of the International Center for Research on Women (ICRW), a global gender and social impact research institute. We combine comprehensive, evidence-based expertise with rigorous analytical capabilities to deliver results-oriented solutions.
We work with clients across the globe to assess gender inequities and craft solutions for the workplace and in society at large.
The Advisors team helps leaders achieve lasting organizational and social change through gender equity and inclusion strategies.
Promoting these concepts throughout organizations and value chains is not only the right thing to do for today's private and public sector leaders; it also drives value through increased productivity, enhanced growth, and reduced risk.
---