ICRW Advisors Welcomes Lauren Murphy

as New Global Director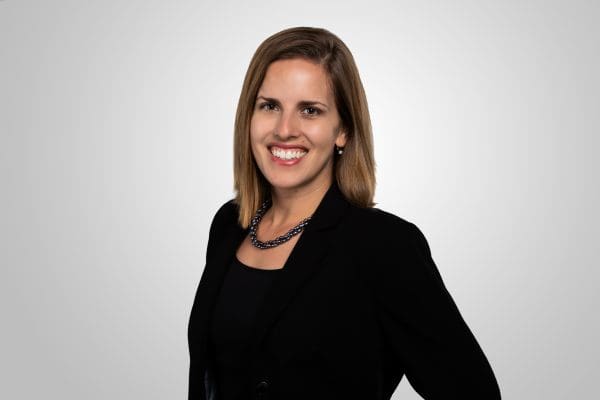 We are thrilled to introduce Lauren Murphy – the new Global Director of ICRW Advisors! Lauren joins us from Walmart, where she served as Director, Dignity of Women at Walmart.org, the company's philanthropic hub. There, she focused on mitigating inequities for female workers in factories and on farms across global supply chains.
In her new role, Lauren will help expand and execute Advisors' strategy and services across ICRW's global platform, which includes the U.S. and regional hubs in Nairobi and Delhi. 
---
Latest from ICRW Advisors
The ongoing global pandemic, coupled with widespread racial and systemic inequities, have challenged organizations to rethink what it means to have diverse, equitable, and inclusive workplaces where everyone feels a sense of belonging. 
We are excited to be partnering with a number of clients on these important issues to help them move from talk to action. This month, we developed and delivered an interactive virtual workshop for a Fortune 500 Company on appearance-based bias. We shared best practices and resources both for identifying and interrupting these biases. The goal: foster inclusive workplaces, where all employees feel safe and valued. 
"It was a brilliant session! Huge thanks to the team for organizing. So exciting to see this reach more people."
~ Mid-level employee, Fortune 500 Company 
Whether consciously or not, all organizations face inefficiencies from human biases that show up in different forms. Let us know if you would like us to host a workshop to support your staff or leadership in unpacking the roots of bias.
Contact us: [email protected].
---
Partner Spotlight
Nike, Inc. is committed to creating a more equitable workplaces for women, starting with their own company and supply chain. Nike's 2020 Impact Report highlights their work with ICRW to improve gender representation in leadership and advance gender-equitable practices and polices across its supply chain. 
To learn more about some of the open-source resources ICRW Advisors has developed with Nike, watch Associate Director Allie Glinski and other global experts at a recent Learning Summit hosted by CARE Australia and ILO Better Work. The event introduced New Tools to Address Gender-Based Violence and Harassment in the Garment Sector, including ICRW Advisors' new Self-Diagnostic Tool. 
---
Recommended Reading
In late 2020, the CDC Group and International Finance Corporation (IFC) published a Fund Manager's Guide to help fund managers and investors apply gender-smart investment strategies to their due diligence and decision-making processes. The Guide also includes key performance indicators (KPIs) and benchmarks for each gender-smart strategy.  
In this recently published report, Goldman Sachs lays down the business case for investing in Black women. The report estimates that addressing the economic challenges faced by Black women could create 1.2 – 1.7 million U.S. jobs, in addition to building a more equitable and fairer society. Read how Goldman Sachs is addressing this issue through its $10 billion investment in 1 million Black Women initiative. 
Last month, people around the world celebrated Women's History Month with a wide array of online events. However, gender biases remain rampant in our schools and workplaces. In this Harvard Business Review article, Carol Hagh, leadership and diversity coach, outlines 3 key steps working parents can take to intervene in their children's early development to challenge these biases and empower kids to grow up with a gender equity mindset.
---
Upcoming Events
On April 20, join Fearless Fund, Mastercard, and Create & Cultivate virtually in Atlanta for an interactive event where you'll hear directly from Atlanta-based small business owners about the state of women and minority-owned small businesses in the market. 
On April 21, join the Geena Davis Institute and UNICEF, as they unveil their research report on gender representation in TV and YouTube ads, through analysis of the 1,000 most viewed ads in 2019 in India. Research findings highlight opportunities for measuring progress towards more gender-sensitive ads in India and globally. 
From May 11-13, Stanford Social Innovation Review (SSIR) will host its second Frontiers of Social Innovation 2021 conference. The online event will gather senior leaders from nonprofit organizations, philanthropy, academia and research, business, and government from around the world to discuss, debate, and develop approaches to creating a more equitable future. 
---
Photo credits:
LinkedIn Sales Solutions, unsplash; ICRW Advisors; FY20 Nike Inc. Impact Report cover image (cropped); CDC and IFC Gender-smart Investing Guide for Fund Managers cover image (cropped); and Photo of Man Sitting in Front, Matheus Bertelli, Pexels.
Receive future updates by signing up for our email list here.
Learn more about ICRW Advisors at https://icrw.org/icrw-advisors, and follow us on Twitter.
Copyright © 2021, International Center for Research on Women (ICRW), All rights reserved.