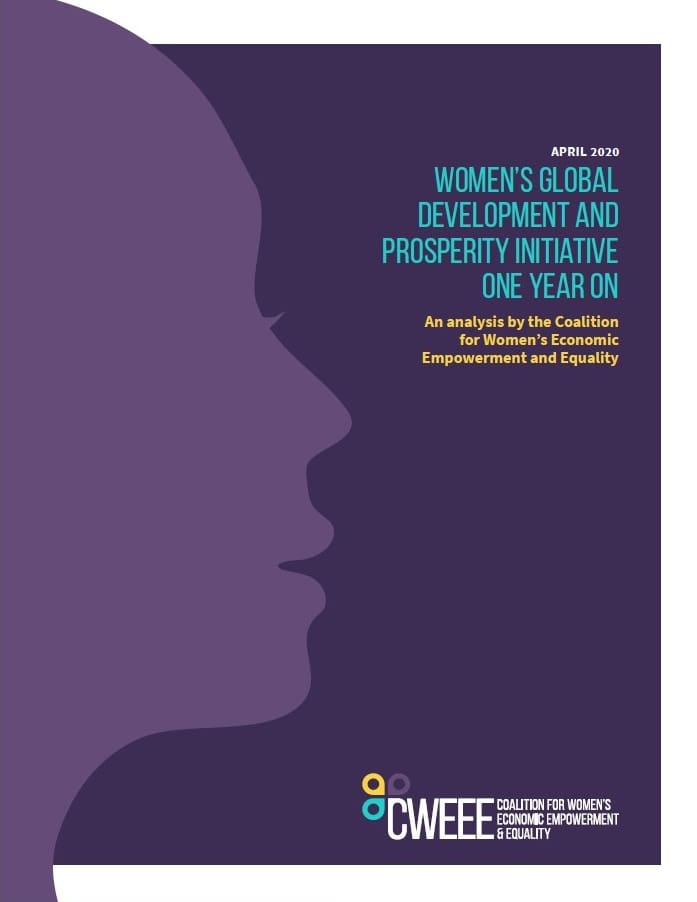 The Coalition for Women's Economic Empowerment and Equality (CWEEE) has worked diligently to press for effective and sustainable U.S. Government policies and programming related to women's economic empowerment (WEE), in line with our Coalition's principles. This includes engaging with the Women's Global Development and Prosperity (W-GDP) initiative. Its first anniversary [on February 2020] marks an ideal moment to reflect on the initiative's progress to date, enduring gaps, and future course.
Over the course of the past year, CWEEE has closely monitored different U.S. Government agencies' work under the W-GDP "pillars" of engagement. Our members' research, field-based programming, and policy and measurement perspectives — in concert with our guiding principles — provide a lens through which we have assessed the progress of W-GDP programs and related efforts in the initiative's first year.
Our position remains that U.S. efforts to advance women's economic empowerment should seek to promote access to the resources that create economic growth, as well as the agency to act on and make economic decisions. This approach should also foster the broader enabling environment in which women live.
Elimination of obstacles that prohibit women and girls from reaching their full potential is critical to economic empowerment as well as required for achieving broader gender equality.
The following paper presents our Coalition's analysis on the latest updates regarding the W-GDP initiative to date.