Banana Republic has reissued the Notorious Necklace, following the passing of Supreme Court Justice Ruth Bader Ginsburg and in honor of women's equality. The subsidiary of American clothing and accessories retailer Gap Inc., Banana Republic designated ICRW as the recipient of 100 percent of the proceeds up to $500,000 through December 31st, 2020.
In January 2019, Banana Republic re-released the necklace to benefit the Women's Rights Project of the American Civil Liberties Union (ACLU), which was co-founded by Justice Ginsburg in 1972. Due to Ginsburg's commitment to gender equality, the retail chain contacted ICRW for this year's benefit.
In 2016, ICRW selected Ginsburg to receive the organization's Champions for Change Award for Vision, for her "unwavering commitment to women's health, well-being and equal citizenship stature and her courageous vision for legal systems that respect the dignity of all humankind."
"We would like to thank Banana Republic and Gap Inc.," says ICRW President Sarah Degnan Kambou. "While we were deeply saddened by the passing of Justice Ginsburg, we are heartened by the outpouring of support for her life's mission to unearth systemic injustices and advance gender equality. For decades, she fought to preserve reproductive rights, ensure equal opportunities for women and girls, guarantee protections for the LGBTQ community, and uphold civil liberties. We were humbled and inspired by her, and we hope to live up to the example she set."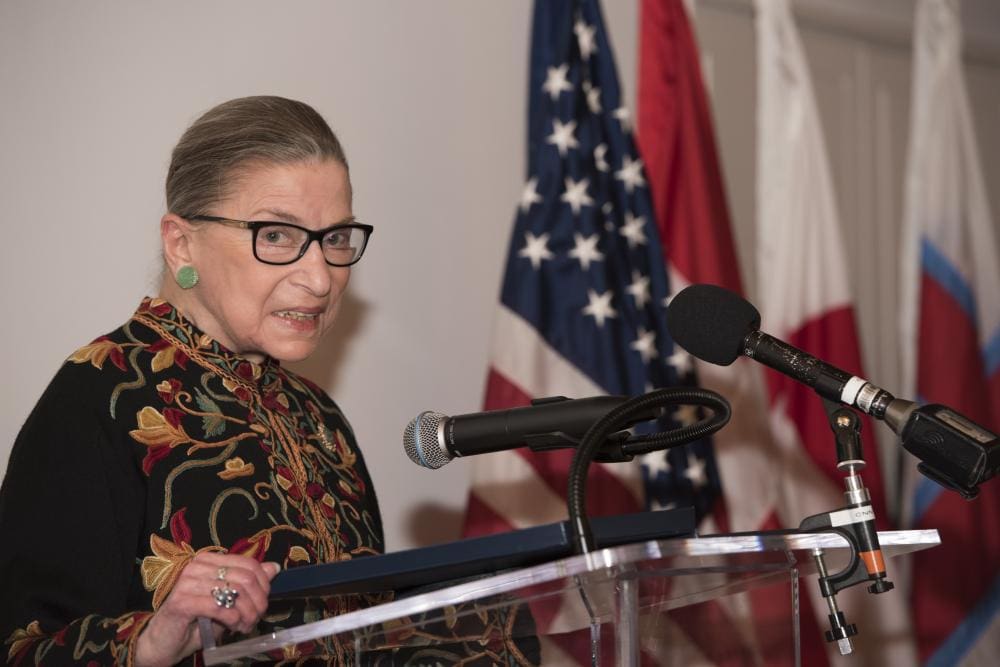 ICRW has worked with Gap Inc. since 2007, when the company launched their Personal Advancement & Career Enhancement (P.A.C.E.) program, designed to support women globally who work in the apparel industry. Working with partners, ICRW has helped define and develop skill-building opportunities and technical training, as well as evaluate the effectiveness of the program that has now reached 300 factories in 16 countries.
During a particularly challenging time for gender equality, women's empowerment, and initiatives focused on addressing and upholding intersectionality, ICRW appreciates the generous support of Banana Republic, Gap Inc., and all people around the world who were inspired by the precedent set by Justice Ginsburg.
"We are humbled and thankful," says President Kambou. "Ruth Bader Ginsburg was the epitome of what it means to be a true public servant, ally, and friend. We remain resolute in advancing the legacy she left behind – one deliberate step at a time."
---
Learn more about ICRW's over a decade long partnership with Gap Inc. and work partners on the P.A.C.E. program here.
Read our tributes to Justice Ginsburg here:
---