By Hannah Bloom, 2018 Advocacy Intern
Today, June 20th, marks the eighteenth observance of World Refugee Day, recognized by the United Nations to commemorate the resilience and strength of refugees worldwide.
Over the years, the UN Refugee Agency (UNHCR) has designated World Refugee Day as an opportunity to stand in solidarity with the millions affected by forced displacement and, in 2016, UNHCR launched its #WithRefugees campaign to back up these words with action. The movement encourages civilian participation in shaping global responses to refugee crises, calling on governments to ensure education, shelter and economic opportunities for all displaced persons.
But is it enough?
While the #WithRefugees campaign is doing its part to shed light on the obvious need for improved solutions, the UNHCR's actions are only beginning to scratch the surface of a very deep and complex problem. Much more must be done to address the intersectional ways in which refugees are affected by forced displacement. Refugees, like all human beings, cannot conveniently be grouped into a single, homogenous cohort. From ethnicity to physical ability, the experience of displacement is shaped by far more factors than just a lack of statehood. For example, about half of the nearly 20 million refugees today are women—a key consideration that contradicts outdated perceptions of migrants as young and male, yet tends to be glossed over in the realm of humanitarian and development aid.
Beyond just gender composition, research has provided new insight into the gendered dynamics of conflict and other humanitarian crises. Not only can gender norms influence why and how war takes place, but they can also have a lasting effect on state stability. Case in point: in the chapter "War, Wimps, and Women" from the book Gendering War Talk, Carol Cohn examines how emasculation and male-dominated gender discourse often lead to more impulsive, aggressive decision-making in war. And according to gender scholar Valerie Hudson, the very best predictor of a state's peacefulness is not its level of wealth or religious identity, but rather the treatment of its women.
Since the 1990's, there has been growing pressure to include gender considerations and the role of women, in particular, in peace and security discussions and initiatives worldwide. In 2000, the United Nations adopted its groundbreaking Resolution 1325, which called for a more robust gendered perspective in all aspects of global peace, from conflict prevention to reconciliation and rebuilding. The resolution also made way for the unprecedented creation and adoption of National Action Plans that further address the need for women's involvement throughout the peace process.
Yet despite this progress, the international community is still falling behind on its promises.
Last World Refugee Day, UN Women highlighted the fact that women and girl refugees are disproportionately impacted by forms of sexual and domestic violence and most often have their legal status and rights questioned. The organization also reported in 2014 that a mere 4 percent of projects in UN inter-agency appeals were targeted at women and girls, while just 0.4 percent of funding to fragile states went to women's groups. With this lackluster performance, it's no surprise that global leaders like the UN increasingly rely on women-focused and women-led groups to keep gender in the conversation— that is, if women even get the opportunity to voice their views at all.
The Detrimental Consequences of Inaction
Without gender-responsive programming or sufficient funding of essential services displacement can be fatal.
Research has linked large-scale violence to heightened levels of gender-based violence (GBV) against women and girls, especially among populations directly affected and displaced by humanitarian disasters. Increased systematic oppression of women is even used as an early-indicator of conflict and instability that leads directly to women becoming targets. Even in recovery stages of crisis, damaged social and economic systems can lead to abrupt feelings of male disempowerment, causing men to reassert their roles as providers by exerting dominance over women.
But more often than not, horrific acts of femicide, domestic violence and sexual violence (which occur in all stages of humanitarian disasters) are met with impunity. In eastern Congo, a region overwhelmed by conflict and instability for the past two decades, only two out of 39 male soldiers charged with wartime rape were convicted in the country's landmark 2014 tribunal.
At the same time, women continue to face diminished access to crucial services like sexual and reproductive healthcare in states weakened by conflict. Among Syrian refugees in Jordan, for example, UN Women reported that an overwhelming 83 percent of all refugees surveyed were unaware of services for survivors of gender-based violence, despite approximately 80 percent of this population being women and children.
When combined with the enduring mental health burdens of emotional and physical violence, this scarcity of available support can have impacts for women lasting decades. This is particularly true for refugee women, who face the added challenge of making social connections in ever-changing environments.
Prioritizing Intersectional Considerations
The conversation surrounding women's security in crisis doesn't stop at gender. Instead, a myriad of identity dimensions constantly interact to shape the experience of women and girls in humanitarian disasters.
As underscored by Ambassador Melanne Verveer and ICRW President Sarah Degnan Kambou, age is one such factor that significantly disadvantages adolescent girls in times of crisis. Humanitarians consistently overlook this group when developing interventions, bundling adolescent girls' unique needs and vulnerabilities with those of younger children or adult women. In reality, adolescent girl refugees may face even more expansive forms of gender-based violence than adult women, as instability leads to higher rates of child marriage and diminished access to education. Globally, girls are also up to three times more likely than adolescent boys to have depressive disorders and to attempt self-harm. Poor metal health can be further magnified in conflict and disaster settings, especially given the aforementioned lack of support services available.
Other factors like ethnicity and sexual identity may further marginalize women during war and humanitarian crises. Throughout the decades-long Colombian conflict, for example, displaced Afro-Colombian and indigenous women have reported appalling rates of sexual abuse at the hands of guerilla organizations, paramilitaries and even government forces. Members of the LGTBQ community have also been explicitly targeted by armed groups, while disabled persons have encountered greater discrimination and complications because of displacement.
Keeping Our Promises
This World Refugee Day, the international community has a responsibility to keep its word. Gender can no longer be an afterthought in humanitarian responses, nor can the multiple and intersecting forms of discrimination faced by women and girls today. To stand resolutely with refugees, we must remind ourselves that these individuals and communities are not solely defined by their displacement— and call on world leaders to do the same.
---
About the author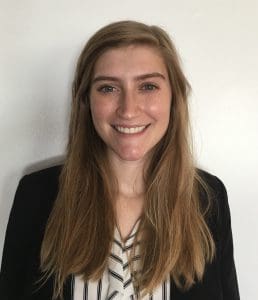 Hannah Bloom is the 2018 Advocacy Intern at ICRW. Before joining ICRW, Hannah worked as a Research Assistant with Good Neighbors Chile, a non-profit organization based in Santiago. There, she conducted research on the well-being of students in a local community, specifically focusing on measures of education and respect for children's rights. Based on her conclusions, she also developed recommendations to improve Good Neighbor's ongoing child-sponsorship program in the area, which were later distributed to international headquarters.
In addition to her professional experience, Hannah is a rising fourth-year student at the George Washington University, pursuing her B.A. in International Affairs and minoring in Spanish. She is concentrating in International Development and Conflict Resolution, with strong interests in gender and migration. Outside of academics, Hannah is a member of GW's undergraduate mock trial team and Student Association, where she served this past year as President and Vice President for Judicial and Legislative Affairs, respectively.
For more information about ICRW's current work in women, peace, and security, including the recently adopted U.S. Women, Peace and Security Act, please visit ICRW's website, or read Policy Advocate Teresa Casale's blog in Ms. Magazine.