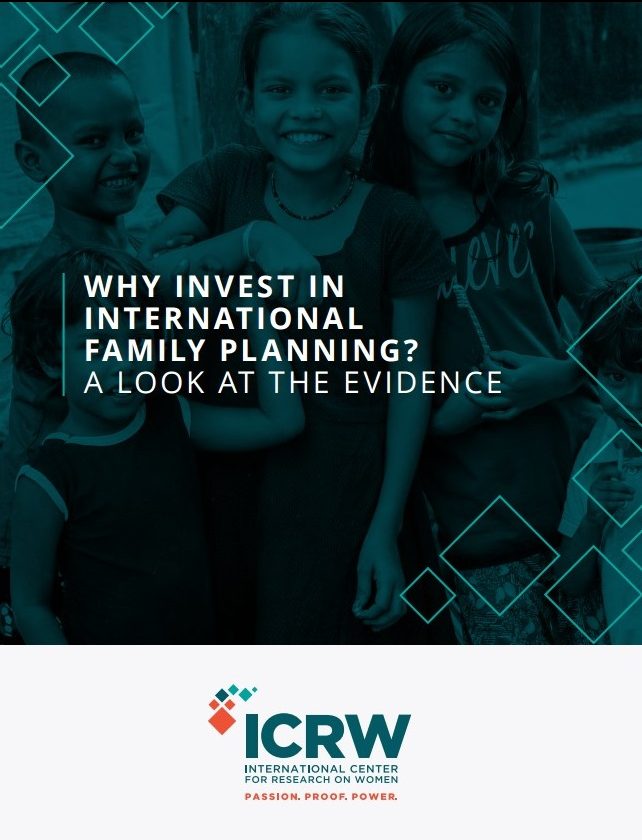 Earlier this year, President Donald J. Trump proposed the complete elimination of U.S. funding for global family planning assistance. The United States is the world's largest donor to family planning, and the consequences of implementing this proposal would be devastating—and deadly.
If implemented, a loss of funding of this magnitude would disrupt access to services and global supply chains that ensure that women have healthy pregnancies and newborns. As many as 25 million fewer women would receive contraceptives, almost 200,000 additional people would become infected with HIV, and 31,300 new mothers, newborns or children would die unnecessarily.
Foreign assistance accounts for less than one percent of the federal budget—and family planning is only one percent of foreign assistance. Yet family planning punches above its weight in terms of return on investment. It is, dollar-for-dollar, among the top most effective and efficient efforts on the development assistance menu: one analysis shows that for each additional dollar spent on contraceptive services, the cost of pregnancy-related care would drop by $2.20 (Guttmacher Institute, 2017).
The evidence clearly shows that if the goal and objective is to place "America first by returning more American dollars home and ensuring foreign aid supports American interests and values" (Office of Management and Budget, 2017) now is the time to increase investments in international family planning, not eliminate them.
Read more about the evidence for investing in international family planning and our recommendations going forward. Download the brief here.