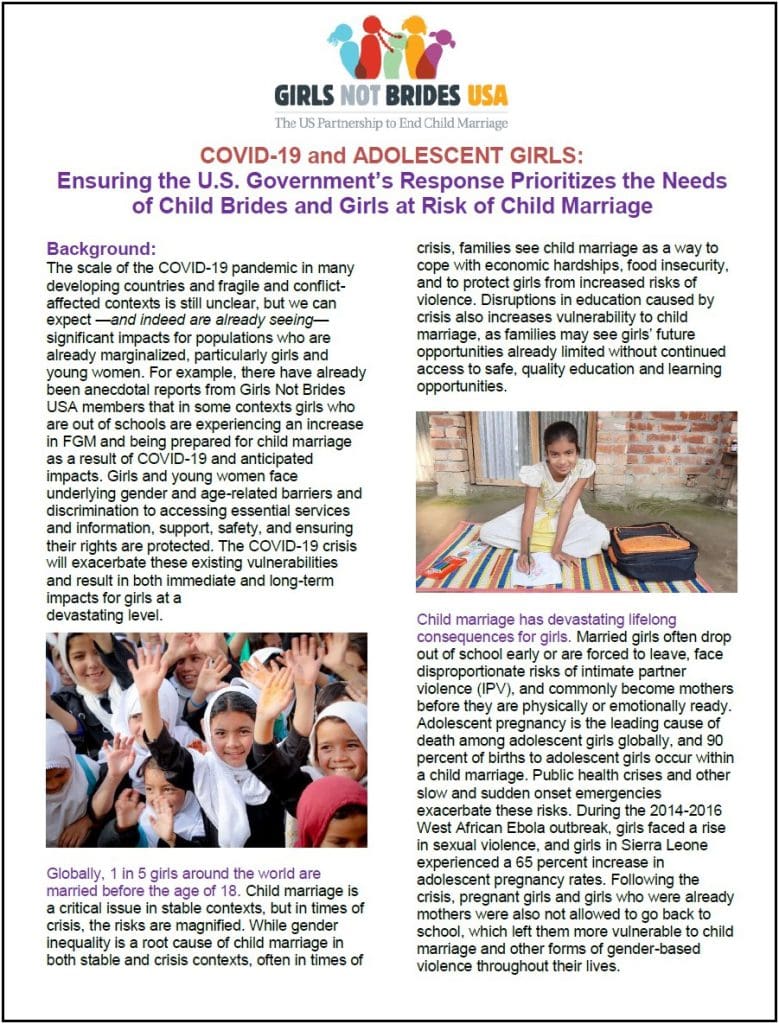 The scale of the COVID-19 pandemic in many developing countries and fragile and conflict-affected contexts is still unclear, but we can expect —and indeed are already seeing— significant impacts for populations who are already marginalized, particularly girls and young women. For example, there have already been anecdotal reports from Girls Not Brides USA members that in some contexts girls who are out of schools are experiencing an increase in FGM and being prepared for child marriage as a result of COVID-19 and anticipated impacts. Girls and young women face underlying gender and age-related barriers and discrimination to accessing essential services and information, support, safety, and ensuring their rights are protected. The COVID-19 crisis will exacerbate these existing vulnerabilities and result in both immediate and long-term impacts for girls at a devastating level.
Read the brief and key recommendations for the U.S. Government.
ICRW is part of the U.S. Partnership to End Child Marriage, an initiative led by Girls Not Brides USA.