In Hindi, parivartan means "transformation", which is precisely what the program aims to achieve. More specifically, the program's goal is to prevent gender-based violence by enhancing awareness about abusive and disrespectful behavior; promoting gender-equitable, non-violent attitudes; and building young people's skills to speak up and intervene when witnessing harmful and disrespectful behaviors.
Violence, inequality and gender discrimination have a lasting impact on adolescents, compromising their health and limiting their opportunities and aspirations. ICRW believes in encouraging adolescents to recognize and challenge unequal gender norms to enable a healthy transition to adulthood and to move toward an inclusive and more equitable world.
Parivartan, as a program at ICRW, is a sports mentoring program, which uses a role model approach and integrated teaching-learning opportunities, or "teachable moments", that engage adolescents to discuss and reflect on gender attitudes and behaviors and encourage them to question prevailing gendered practices and the use of violence.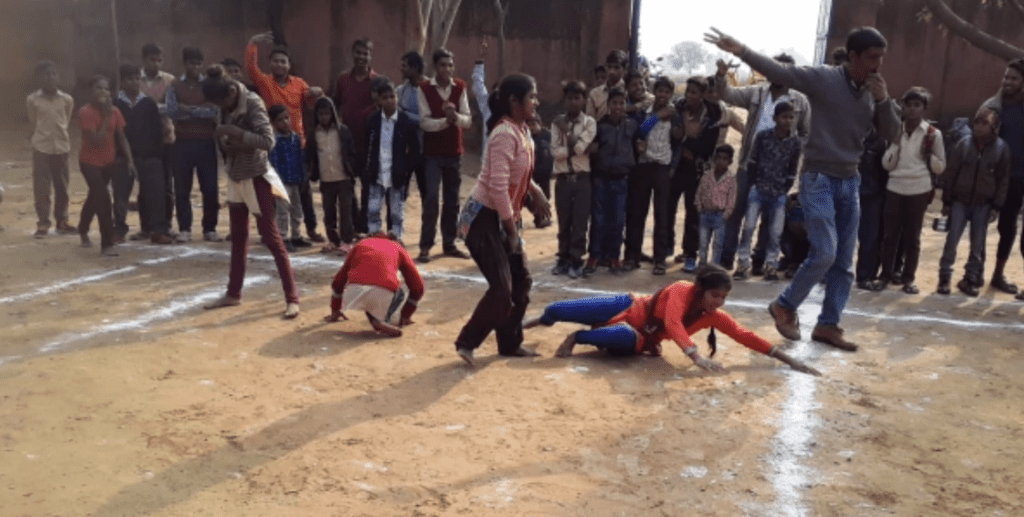 The Parivartan intervention empowers adolescents to be active participants in sports, feel empowered rather than restricted in public, and to claim their own space while standing up to violence. The intervention helps adolescents:
improve physical fitness;
ensure safe public spaces; and
initiate open conversations on everything from gender, violence and sexual harassment to life skills, education and sexual and reproductive health.
Through our partnership with Futures Without Violence, Parivartan has been adapted for adolescent boys as Parivartan: Coaching Boys into Men, which has a focus on the sport of cricket. The program has also been extended to Parivartan Plus or Parivartan for Girls, which utilizes the traditional Indian contact sports of kabaddi and football to instill these concepts and propel a collective shift in mindset toward gender equality.
Currently, ICRW Asia is implementing the Parivartan intervention as part of the UMANG program, being implemented across two districts — Godda and Jamtara — in Jharkhand, India. The program is reaching out to 20,000 adolescent girls, mostly from marginalized communities, and is expanding in the region.