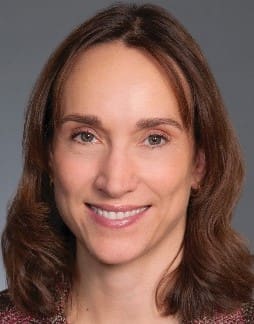 The International Center for Research on Women (ICRW) is thrilled to announce the appointment of Luciana Aquino-Hagedorn, internationally-recognized lawyer and Angel Investor, to the organization's Board.
"Luciana brings tremendous experience and insight to the Board of Directors," said ICRW President Sarah Degnan Kambou. "We are thrilled to have her expertise in global legal matters, as well as her deep passion for social change – both of which will help to fulfill ICRW's mission alongside current Board members." 
Luciana Aquino-Hagedorn is a lawyer and strategic advisor with nearly 20 years of experience in private investments and cross-border transactions, many in emerging markets such as Latin America, Africa, and Eastern Europe.  She is now an angel investor with Launchpad Venture Group and a Senior Fellow at the Columbia Center on Sustainable Investment, where she focuses on the theory and practice of impact and sustainable investment.
Previously, as a partner at Goodwin Procter LLP, Luciana developed a new practice area for the firm focused on impact and responsible investing. Prior to rejoining Goodwin in 2015, Luciana was Senior Vice President of Natural Resources at Harvard Management Company (HMC), where she was involved in all legal aspects of HMC's global forestry and agriculture portfolio. Prior to joining HMC, Luciana practiced law at Goodwin's Boston office and, before that, at Linklaters' New York office. She began her legal career at Le Pera & Lessa in Buenos Aires, Argentina. Luciana holds a J.D. from Boston University School of Law, an LL.M. from Columbia Law School and a law degree (Abogada) from the Facultad de Derecho y Ciencias Sociales de la Universidad de Buenos Aires. Luciana is also a member of the board of Landesa, the corporation of The Winsor School, the advisory board of United Planet, and the Selection Advisory Council of the Green Light Fund Boston.
"Luciana is a welcome addition to the Board," said Board member, journalist, and author, Lois Romano. "With her broad knowledge of international law and deep understanding of investing, she brings with her a valuable global perspective and strategic vision that will greatly benefit ICRW's work."
With the addition of Luciana, ICRW's Board of Directors will be composed of 19 members who bring a variety of skills and thought-leadership in research, politics, business, global development, education, media and economics.  
For Luciana's full bio, visit her LinkedIn page here.