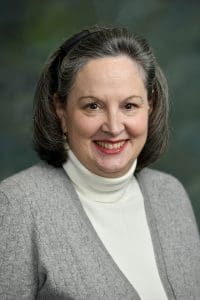 Sarah Degnan Kambou, who has served as CEO and President of the International Center for Research on Women since June 2010, retired on September 30th, 2021, passing the baton to Peggy Clark, who started her tenure as ICRW's CEO and President on October 4th.
Sarah's time as President of ICRW coincided with a decade of evolution in the international development sector, and her leadership enabled ICRW to evolve with the times, while never losing sight of our core mission, instituting key changes that maintained ICRW's viability and relevance even as the sector evolved around us.
Among the many achievements of her tenure, two in particular have placed ICRW on firm footing for the future: establishing ICRW's regional hub in sub-Saharan Africa, which straddles Nairobi, Kenya and Kampala, Uganda; and, the establishment of ICRW Advisors, our strategic advisory arm.