On March 2, ICRW Asia—in partnership with Vihara—released findings from the Couple Engage project, an effort to engage men as equal and supportive partners in family planning. Experts from ICRW, Vihara, Facebook and Pathfinder came together to discuss the new research and insights—and what they could mean for the future of family planning. Below is a snapshot of the discussion.

What were some of the most interesting or surprising insights from this new research?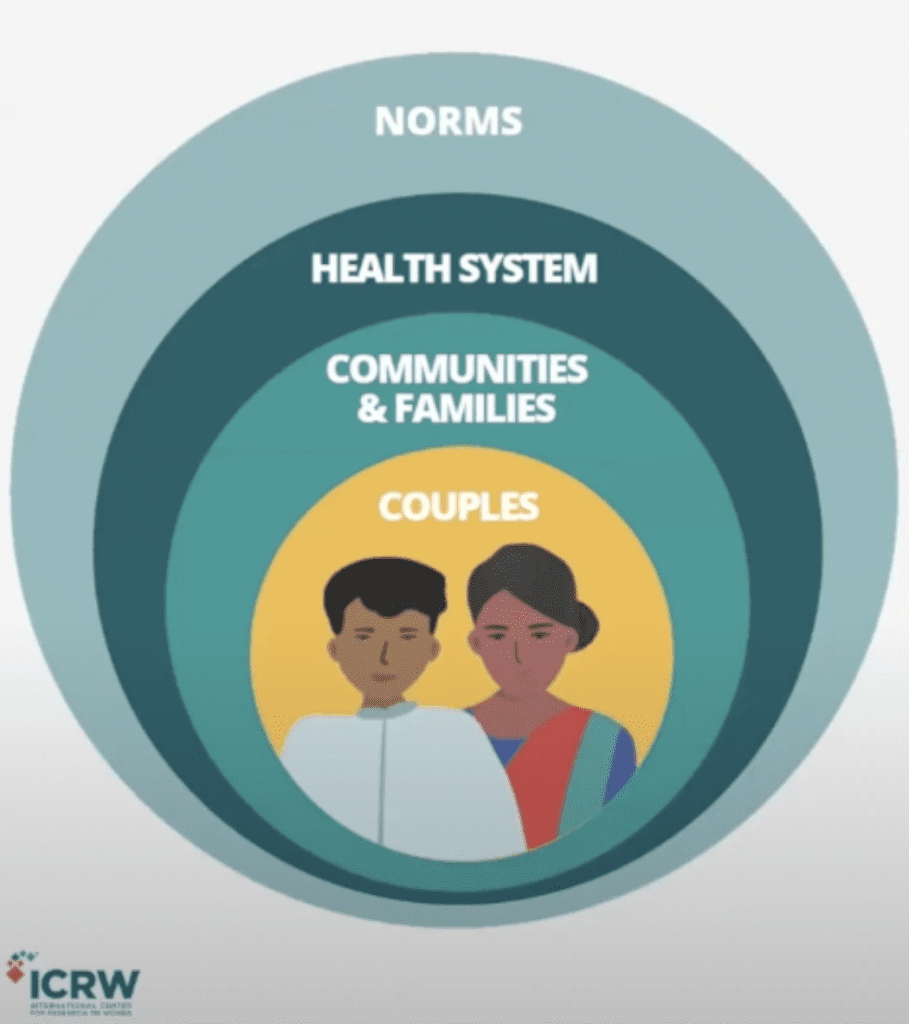 Kuhika Seth (ICRW): To engage men and couples in an equitable and sustained way, it's important that we have an approach that works across all layers of the ecosystem. Norms around family planning that stem from norms around fertility, sex, marriage and masculinity need to be negotiated within the couple space and outside of it. […] The way knowledge is accessed and distributed is also extremely gendered, and has a role in perpetuating myths and misconceptions. For example, men are often the ones with smartphones and with more access to public spaces, and were found to be the key sources and gatekeepers of information around contraceptives.
The health system's approach to family planning uptake also needs to undergo a shift—from being a prescriptive, system-centered approach to one that is aligned and in tune with the needs of a couple. Communities and couples also need to understand the significance of family planning a lot more and create an enabling environment for the couples. And coming to the layer/space where the focus of the research lies: the couple. The question we ask here is: how can we improve capability amongst couples to contemplate and seek family planning services collectively?
Kapil Vachhar (Vihara): We observed that men play out different masculinities across their different life stages (providers, heads of household, procreator, performer), and that their perception of masculinity often conflicts with the notion of pleasure during sex. In our study, men evaluated their sexual expression along the lines of "performance" and saw intercourse as an area they needed to control—and this included whether or not to use contraceptives and if, and when, to have children. These perceptions affected the way the couple experienced and talked about intimacy, and how they  approached family planning. We saw a lot of evidence that men had either incorrect or incomplete information about family planning. Nevertheless, their ideas controlled the couple's contraceptive decisions.