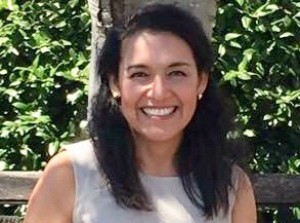 Challenging times require bold thinking. In a world where demand for evidence on what works to advance gender equality and social inclusion spans the private and public sectors, ICRW is redefining how a global research institute delivers value. Building on ICRW's successful merger with Re:Gender/National Council for Research on Women, the launch of ICRW Advisors and our expanding presence in the United Kingdom and Europe, today we announce the appointment of Patricia Velazquez Griffith to lead our new Global Business Strategy and Partnerships division.
Griffith comes to ICRW from McKinsey & Company, where she has been a senior expert in the development and execution of large capital projects. This year, Griffith received McKinsey's MAKERS award for her contributions to the development of Women in Operations.
"At a time when public-private partnerships are playing ever greater roles, where we see the value and significance of impact investing, we are eager to welcome Patricia's fresh insights and new energy," said ICRW CEO Sarah Degnan Kambou. "We are looking forward to engaging with Patricia's experience in strategy development and her private sector perspective."
Patricia began her career as a mechanical engineer, working in both government and private sectors in the United States and abroad. After nearly a decade in project management, Patricia joined Independent Project Analysis, Inc. (IPA), a U.S. research and benchmarking organization for major global investments. At IPA, Patricia was appointed Managing Director for operations in Europe, Middle East and Africa before being appointed Vice President of Global New Venture Development.
"Patricia brings an important gender perspective as a woman coming from a male-dominated field," said Kambou. "At the same time, her experience in research and analysis makes her a perfect fit for ICRW as we pivot to adapt to the shifting demands of the market."
"Throughout my career I have sought to support the development of women in male-dominated fields," Griffith said of her appointment. "I am very excited to join an organization where gender is at the center of everything we do; and to elevate the solutions we are uncovering on the path to gender equity during one of the most challenging times in our history."
Griffith will take up her new role at ICRW on February 20, 2018.