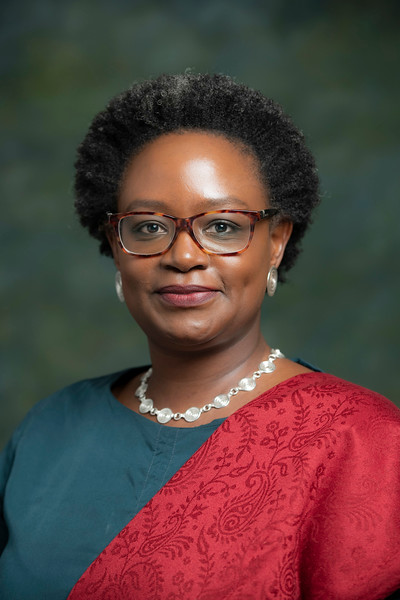 ICRW is pleased to announce the promotion of Dr. Cleopatra Mugyenyi to the role of Director of ICRW Africa Regional Office. Dr. Mugyenyi came on board as Deputy Director for ICRW Africa over two years ago. She and then-Director Stella Mukasa worked closely to develop a shared vision for the office, and Mugyenyi has carried that vision forward.
"Cleo has worked tirelessly for the success of ICRW Africa and ICRW Advisors since she came on board at ICRW. Her expertise, vision and leadership have been a real boon to the organization," said President Sarah Kambou. "I look forward to a new level of success for ICRW Africa under her leadership in the months and years ahead."
Dr. Mugyenyi brings 15 years of experience in sub-Saharan Africa as a public health, policy and gender expert. She is a formidable researcher, policy analyst, strategist and program evaluator. Dr. Mugyenyi is also Co-Founder of Paica Consulting Ltd (Kenya), a business advisory, development and research consulting firm. She has advised clients across the continent ranging from international audit firms, global market research agencies, manufacturing companies, international NGOs and county governments to community based organizations.
Prior to ICRW, Dr. Mugyenyi served as Head of Research and Policy at Aidspan (the independent observer of the Global Fund) where she led a team of analysts investigating the effectiveness of programs funded by the Global Fund. She has sat on technical working groups in the Ministry of Health (Kenya) and has managed broad research portfolios supported by bi-lateral and multi-lateral donors and foundations including: the U.K. Department for International Development; the European Union; Norwegian Agency for Development Cooperation; Australian Department of Foreign Affairs and Trade; the Centers for Disease Control and Prevention; the Wellcome Trust; the Bill and Melinda Gates Foundation; the Ford Foundation; and the Elton John AIDS Foundation.