ICRW Advisors is the mission-driven consulting arm of ICRW. Our team is dedicated to supporting leaders in reaching lasting social and organizational change related to gender and women's empowerment. 

For more than 40 years, ICRW has been the global expert on what works to improve the status of women and girls. We apply ICRW's decades of knowledge to support businesses, governments, nonprofits and foundations realize their full potential in enabling and empowering women and girls.
Promoting gender equality and women's empowerment throughout the value chain is not only the right thing to do for today's private and public sector leaders, but it makes business sense: it can increase productivity, enhance growth, reduce risk and positively impact brand and goodwill.
We offer clients a broad set of service offerings to fit their needs and goals.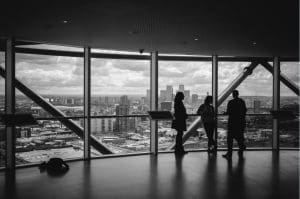 Gender Diagnostics. We help clients identify opportunities via confidential baseline assessments, either at the organizational level or for specific programs and markets.
Strategic Guidance. We work with clients to craft and implement gender strategies that fit specific business goals and desired social impact.
Initiative Design. We help design initiatives, programs and policies that best meet a client's needs.
Measure Impact. We help clients define goals, identify targets and measure results aligned to their overall gender strategy and business goals.
Training and Workshops. We conduct a range of trainings – from training staff on operationalizing gender policies or measuring impact, to training women entrepreneurs in technical and life skills to enhance their businesses.
Our expertise spans the value chain, and in each value chain segment we bring unparalleled insights. Meet the team and contact us.
Want to go deeper? The ICRW Corporate Circle is an exclusive membership group and powerful engagement platform for senior corporate executives charged with developing strategies to maximize business growth, expanding market share and establishing synergies for greater good. To learn more about the Corporate Circle and how to become a member, contact Genevieve Smith.