ICRW Advisors offers solutions to businesses that seek to provide more sustainable economic opportunities for women and their families. We help our clients align gender strategies and research with business goals, making them more productive and competitive in global markets.

We believe data should drive clients' most critical business decisions. For more than 40 years, ICRW has been the world's leading organization building the evidence for what works to improve the status of women and girls. By tapping into ICRW's decades of knowledge, clients gain access to gender expertise, rigorous research and insightful data to deliver social impact and business returns.
ICRW Advisors offers a range of services to clients that help build a foundation for greater good: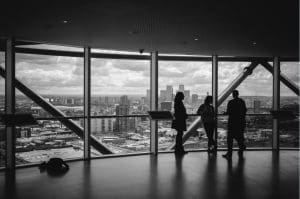 Gender Diagnostics. ICRW Advisors helps clients identify opportunities via confidential baseline assessments on areas where clients can initiate programming.
Strategic Guidance. ICRW Advisors helps clients craft gender strategies that fit the client's specific business goals and desired social impact.
Initiative Design. ICRW Advisors helps design initiatives, programs and policies that best meet a company's needs.
Measure Impact. ICRW Advisors helps clients define goals, identify targets and measure results aligned to your overall gender strategy and business goals.
Training and Workshops. ICRW Advisors wants your impact to be sustainable. We will train your staff to integrate gender equality into existing frameworks, operationalize a gender policy, translate those policies into action, and measure their impact.
Contact ICRW ADVISORS to learn how we can partner with your business and organization to deliver more sustainable economic opportunities for women and their families.